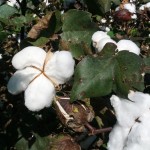 The annual Auburn Cotton Production meeting will be held on  February 14, 2017 at Grace Fellowship Church, located on 1412 East Nashville Avenue in Atmore, AL.
A great line up of speakers will share on the following topics:
2017 Crops Update
Variety Comparisons
Scouting
New Chemistry
What we learned from 2016
The meeting starts at 11:00 a.m.  Please RSVP by calling 251- 867-7760.